NAWMP Webinar Series: Addressing Societal Benefits in NAWMP Work – Case Studies on Process
Presented by the NAWMP Integration Steering Committee, the purpose of this series of webinars is to share knowledge and experience within the waterfowl conservation community on how habitat conservation efforts can identify and address broad-based societal benefits (ecosystem services, natural values, green infrastructure, natural capital, ecological benefits, etc.). Presenters will address how they identified which benefits to consider, how they obtained and applied the related scientific information, how they employed an adaptive decision approach or framework, and how they communicated benefits to stakeholders. We are hopeful that this will encourage and inspire continued work in this realm, under the banner of "Connecting People, Waterfowl, and Wetlands."

November 18, 1-2 PM EST
Dave Howerter and Nigel Simms, DU Canada
The Ripple Effect: Ecological services and the future of Lake Winnipeg
Nowhere are Canada's water woes more evident than on the often algae-slicked shores of Lake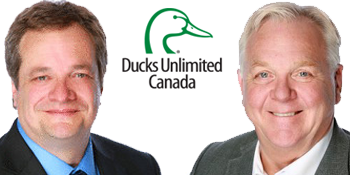 Winnipeg. Runoff from the surrounding landscape is depositing huge amounts of phosphorous into the rivers and streams that feed the lake. The world's 10th largest freshwater lake is in trouble. A multiphase research project to determine the impacts of wetland loss in the Broughton's Creek watershed, which feeds into Lake Winnipeg, paints a clear but startling picture: the future of Lake Winnipeg depends on a greater understanding of wetlands and the significant role they play beyond waterfowl. Through its research and communications efforts on ecological services, Ducks Unlimited Canada is engaging political leaders, industry representatives and the public on the essential role of waterfowl habitat conservation in saving Lake Winnipeg, a precious natural resource.
Click here to register
 
December 10, 1-2 PM EST
Joy Morris and Laurel Anders, IWJV
Working Wetlands & Water in the West – (Water 4) Initiative
Save the date - more details to come!
Need help?
If you registered but did not receive a confirmation link from Zoom, Check your junk mail or spam folder. 
Please make sure to enter your email address carefully - if you had a typo you'll need to register again with the correct one.
Having trouble joining?  Please check your system in advance to make sure that you can successfully connect on the practice session. https://support.zoom.us/hc/en-us/articles/115004954946-Joining-and-participating-in-a-webinar-attendee-
If you are clicking on the Join Webinar and "nothing" appears to be happening, you could be prevented by virus blocking software, or your IT dept. Contact your IT Staff.
If you are unable to attend, we will record and post the webinars, so if you miss the live version you can watch it online soon after its conclusion. Check back to this page for the recording links.
Have questions or need additional help? Contact rick@djcase.com for assistance.
Past Webinars
October 15, 1-2 PM EDT
Mike Carter, Coordinator, Playa Lakes Joint Venture (PLJV)
Connecting People and Playas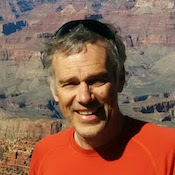 This is a story about how PLJV linked our playa conservation mission to the consequences of a declining aquifer, which agricultural producers and communities depend upon for their livelihood, and created a venue where solutions are found for both humans and wildlife. From a random survey question in 2006 to a decade of communication campaigns, the effort has benefited from both happenstance to pure focus and determination. In some ways, we muddled along; while in others, we had the opportunity to engage producers through well-funded efforts. In this talk, we follow the timeline of events, relay our thinking along the way and some of the tools we used, give a current project status, and describe where we succeeded and where we still have work to do. In 2020, we continue to expand the work into more areas, adapting the model to fit each situation, which is stretching even PLJV's vision of implementation.