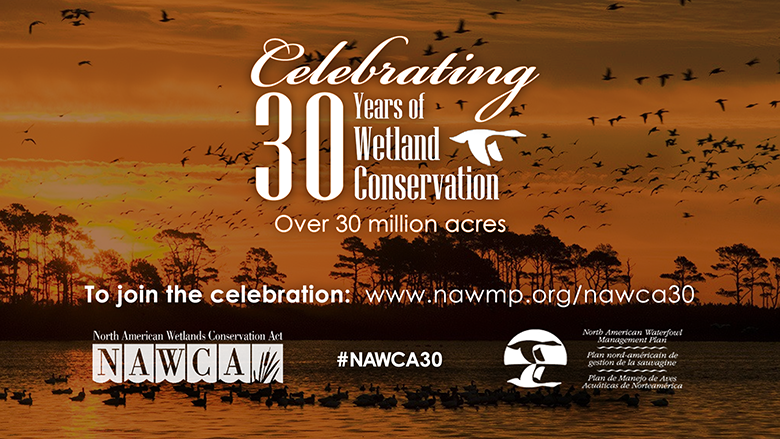 After the signing of the NAWMP in 1986, federal and state agencies joined with private conservation groups to secure funding dedicated to wetland conservation and restoration. With the help of key legislators like Senator George Mitchell of Maine and Representative Silvio Conte of Massachusetts, the North American Wetlands Conservation Act, or NAWCA, was introduced. In 1989, the Senate and House passed NAWCA, and President George H.W. Bush signed this new continental conservation funding mechanism into law on December 12, 1989. President Bush also pledged a new policy of "no net loss of wetlands."
Now 30 years after that historic signing, with help from the Joint Ventures and countless partners, NAWCA's annual federal funding hasn't been simply matched, but doubled and even tripled by state, provincial, NGO, and private partners.  The NAWCA appropriations have helped fuel and support thousands of projects across North America that are focused on wetland conservation and restoration. 
Join us and all those in the wetland, waterfowl, and birding communities in celebrating 30 years of NAWCA!
Want to produce a story of your own to celebrate #NAWCA30? Check out our resources page for materials and pre-written articles you can utilize in your own #NAWCA30 outreach efforts.