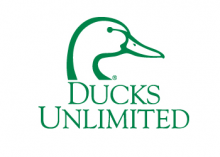 by CRAIG LESCHACK and GILDO TORI
The North American Wetlands Conservation Act continues to be one of the most important and successful conservation programs in history.
People who are passionate about waterfowl and wetlands are celebrating the 30th anniversary of the North American Wetlands Conservation Act (NAWCA). During the last three decades, more than 6,200 NAWCA partners have conserved over 30 million acres of wetlands and associated habitats, including projects in every state, province, and territory in North America. The benefits for waterfowl and waterfowl enthusiasts have been extraordinary.