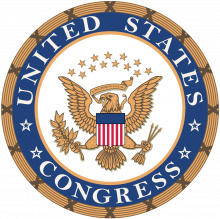 Jan 30, 2019
Press Release
Bill helps to fund conservation projects at wetlands across our nation
Washington – Today Rep. Mike Thompson (CA-05) and Rep. Rob Wittman (VA-01) announced the bipartisan and bicameral reintroduction of the North American Wetlands Conservation Act (NAWCA), a bill that authorizes $60 million per year for wetlands conservation from 2020 to 2024. A bipartisan companion bill was also introduced in the Senate by Senators Martin Heinrich (D-NM), John Kennedy (R-LA), Bill Cassidy (R-LA), and Tom Carper (D-DE).
"Our nation's wetlands contain some of our most beautiful spaces and habitats that are home to a variety of diverse species. Conserving those wetlands is also a critical part of preventing future storm damage and soil erosion," said Thompson. "That's why I am honored to reintroduce the North American Wetlands Conservation Act, a bill that funds conservation and mitigation projects at wetlands across our nation. We know that this works, in fact it's one of our most cost-effective conservation projects. Since 1991, outside partners have invested more than $3 billion to match federal investments of $1.5 billion, well-exceeding match requirements. These investments create local jobs and boost local economies and I am proud to be fighting to ensure this program gets the funding it needs from Congress."
"Washington should be doing more to identify those federal programs, like NAWCA, that have proven to be successful. NAWCA matches funding from private, state, local partners that then contribute to job creation in our communities," said Wittman. "Protecting, restoring, and managing wetland habitats is important, and it is critical that we invest efficiently to conserve these areas for the use and enjoyment of future generations."
"For more than 30 years, the North American Wetlands Conservation Act has been a proven, cost-effective program for conserving our nation's vital wetland and waterfowl habitat," said President of Ducks Unlimited Rogers Hoyt. "The introduction of this bill is a strong first step to ensure the next generation of Americans, especially waterfowl hunters, have access to the same natural resources we enjoy today. We thank Representatives Thompson and Wittman for supporting the NAWCA program and look forward to working with Congress to pass this bill."
The North American Wetlands Conservation Act works to reduce wetlands disappearance by leveraging federal investment to raise contributions from private organizations like landowners, businesses, and state and local governments that support conservation grants. Lands protected under NAWCA offer hunting, fishing, wildlife viewing and other tourism opportunities in which over 100 million Americans participated and spent over $150 billion in 2016 alone.