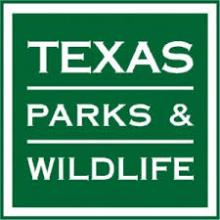 Dec. 20, 2019
Media Contact: TPWD News,  Business Hours, 512-389-8030
News Image Share on Facebook Share Release URL
AUSTIN – In December 1989, President George H.W. Bush signed into law the North American Wetland Conservation Act (NAWCA), which was a new continental conservation funding mechanism.  Designed to assist the North American Waterfowl Management Plan when waterfowl populations were declining across North America, NAWCA has also benefited many wildlife species and people across the continent.
Since its inception, nearly 2,950 NAWCA projects have utilized more than $1.7 billion in federal funds which leveraged $3.6 billion in matching funds and another $1.4 billion in nonmatching funds from nearly 6,200 partners across North America. The first NAWCA grant allocated to Texas was awarded to The Nature Conservancy in 1991 to assist with the development of the Clive Runnells Family Mad Island Marsh Preserve in Matagorda County.
Subsequently, various federal, state, and non-profit partners, including Ducks Unlimited, Katy Prairie Conservancy, The Conservation Fund, the Texas Parks and Wildlife Department, Texas R.I.C.E., and the U.S. Fish & Wildlife Service have received financial funding to conduct wetland restoration and acquisition across Texas for the benefit of wildlife populations.
Examples of recent successful partnership efforts to enhance wetlands and associated habitats with NAWCA funds include the following:
Texas Prairie Wetland Program – this long-running wetland restoration program is a partnership between Dr. Edward D. and Sally M. Futch Charitable Foundation, Ducks Unlimited, Natural Resource Conservation Service, the Texas Parks and Wildlife Department, and U.S. Fish & Wildlife Service that provides a cost-share program for wetland restoration on private lands along coastal Texas
Sabine Ranch Acquisition – two grants assisted the U.S. Fish & Wildlife Service in acquiring over 3,600 acres of the Sabine Ranch which will ultimately be part of the McFaddin National Wildlife Refuge Complex and available for public access
Big Lake Bottom Acquisition – as part of this grant, parcels of land were acquired by the Texas Parks and Wildlife Department to add acreage to the 4,000 acre wildlife management area in northeast Texas which is open year round to public access.
This month, we celebrate the 30th anniversary of this successful program across North America. Although not well known amongst the public, this federal program has allowed Texans to expand their hunting, fishing, hiking, birding, and other recreational opportunities across Texas. In addition, this program brings partners together across regions for a common goal: conservation. As waterfowl populations have recovered, wetlands remain an important part of our landscape that increases flood resiliency and water quality while providing critical habitat for wildlife populations across Texas.
For more information, visit https://nawmp.org/nawca30.
Small Game Program Director, Wildlife Division
Texas Parks and Wildlife Department
4200 Smith School Road
Austin, Texas 78744
 Cell phone: (512) 757-6067
Sabine Ranch cover image courtesy The Conservation Fund, https://www.conservationfund.org/projects/sabine-ranch-texas